Balcony Point
Rental Options
This event space features a 9,500-square-foot building, a commercial kitchen and 200 acres of green space that allows your business meeting or special occasion to be tailored to meet nearly any need, indoors or outdoors.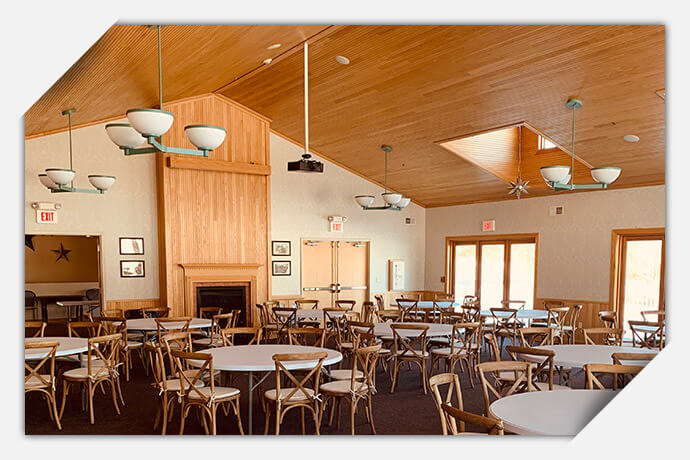 Empire Suite
The Empire room is our most popular event space for large indoor parties. It's the main hall on the top floor of Balcony Point and can welcome up to 165 guests. Visitors enjoy scenery around the duck pond, a small apple orchard and a forest backdrop. Sunset views are often magnificent from here.
The Empire Suite features:
a wrap-around balcony with picturesque views;
large windows offering ample natural light;
gas fireplace;
a cathedral ceiling with skylights;
a 37 x 56-foot meeting and event space;
audio-visual equipment;
a commercial kitchen right off of the room;
updated furniture selection;
and meeting or celebration space for up to 165 people.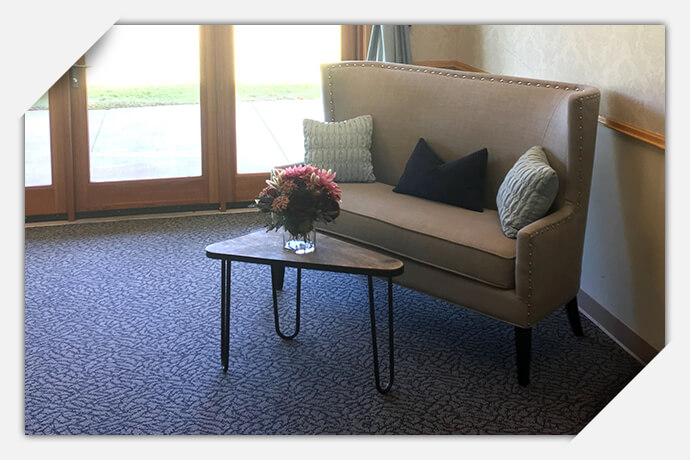 Cortland, Cameo & Jonamac Mini-Suites
At this event space, these three indoor suites on the ground floor can be used as private bride and groom rooms for dressing or event storage. These smaller indoor spaces include access to an outdoor patio with scenic views of the pond. They can each accommodate up to 20 guests.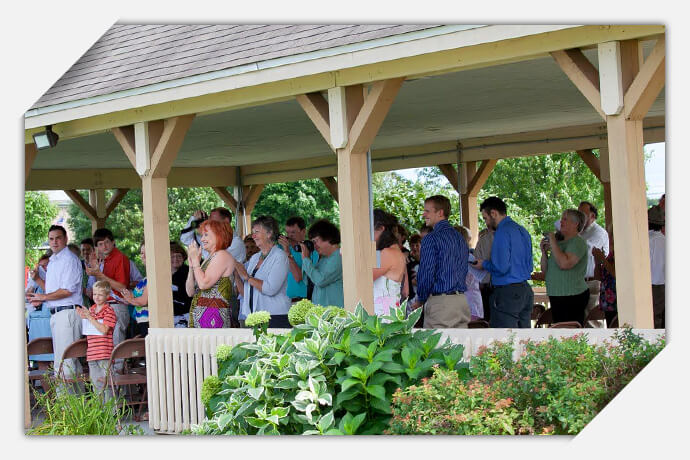 Orchard Pavilion
Our open-air shelter is an ideal event space for large outdoor events and occasions for up to 100 guests. Weekends under the pavilion tend to book up quickly during warm weather months. Visitors here enjoy farm views and the nearby playground.
The Orchard Pavilion features:
picnic style space for up to 100 people;
an adjacent playground;
electricity hook-up;
mounted lighting; and
additional restrooms nearby.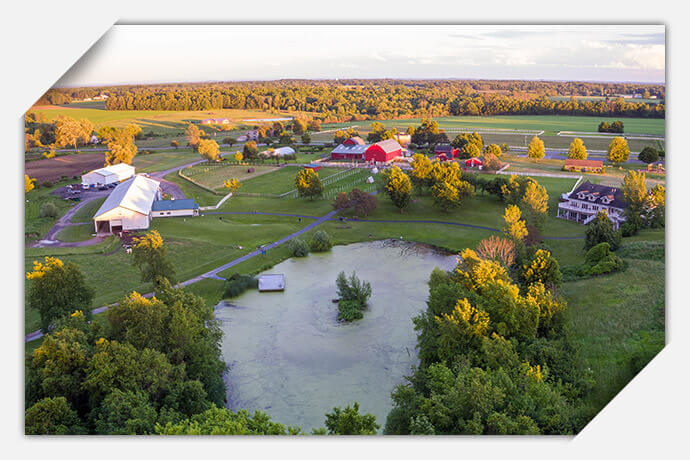 Courtyard and Green Space
You can choose multiple areas to use as a backdrop for your photo shoot or set up for an outdoor tented event. The ground floor of Balcony Point can be transformed with patio seating and chandeliers. It's a great event space for celebrations midday or at sunset.
Balcony Point offers:
an accessible building, with an elevator, convenient for guests of all ages;
secure guest Wi-fi, a dropdown screen and audio-visual equipment;
free parking with more than 150 spots;
a commercial-style kitchen favored by our catering partners;
sizable restrooms to accommodate large parties;
options to take a farm tour and even meet our barnyard animals;
an easy-to-find location, just two turns from Route 531; plus
tables, chairs and picnic tables.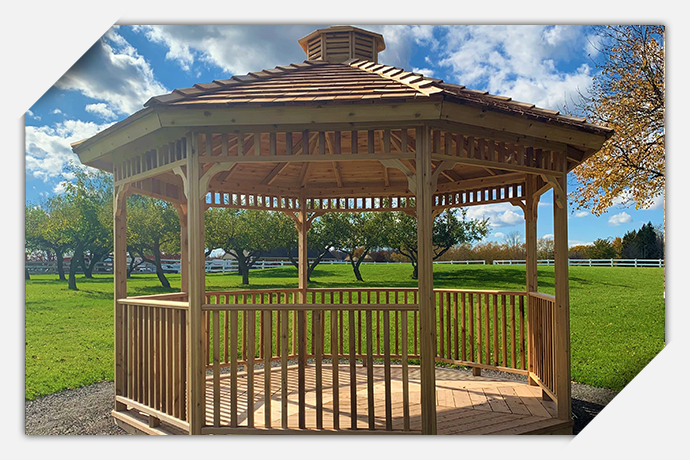 Apple Blossom Gazebo
NEW! The Apple Blossom Gazebo is a newly constructed addition to our event space and is perfect for wedding vows or renewals. It is located near our apple orchard and offers views of the pond and gentle sloping hills. It's a beautiful backdrop for special occasions.