Balcony Point
Corporate Events
Balcony Point is the perfect meeting space for your organization. Changing a workplace setting can prepare a group to think outside of the box and allow co-workers to be present with each other.
Your Meeting With Creativity
Balcony Point's indoor and outdoor meeting spaces lend opportunities for creative presentations, thoughtful discussions and the chance to have fun around the farm.
From board meetings to department retreats, Balcony Point offers the perfect space for your next corporate event. We even offer supplies like easels, pens and pads, plus coffee and water service and more to make your visit convenient and productive.
Looking for an Idea for Break Time?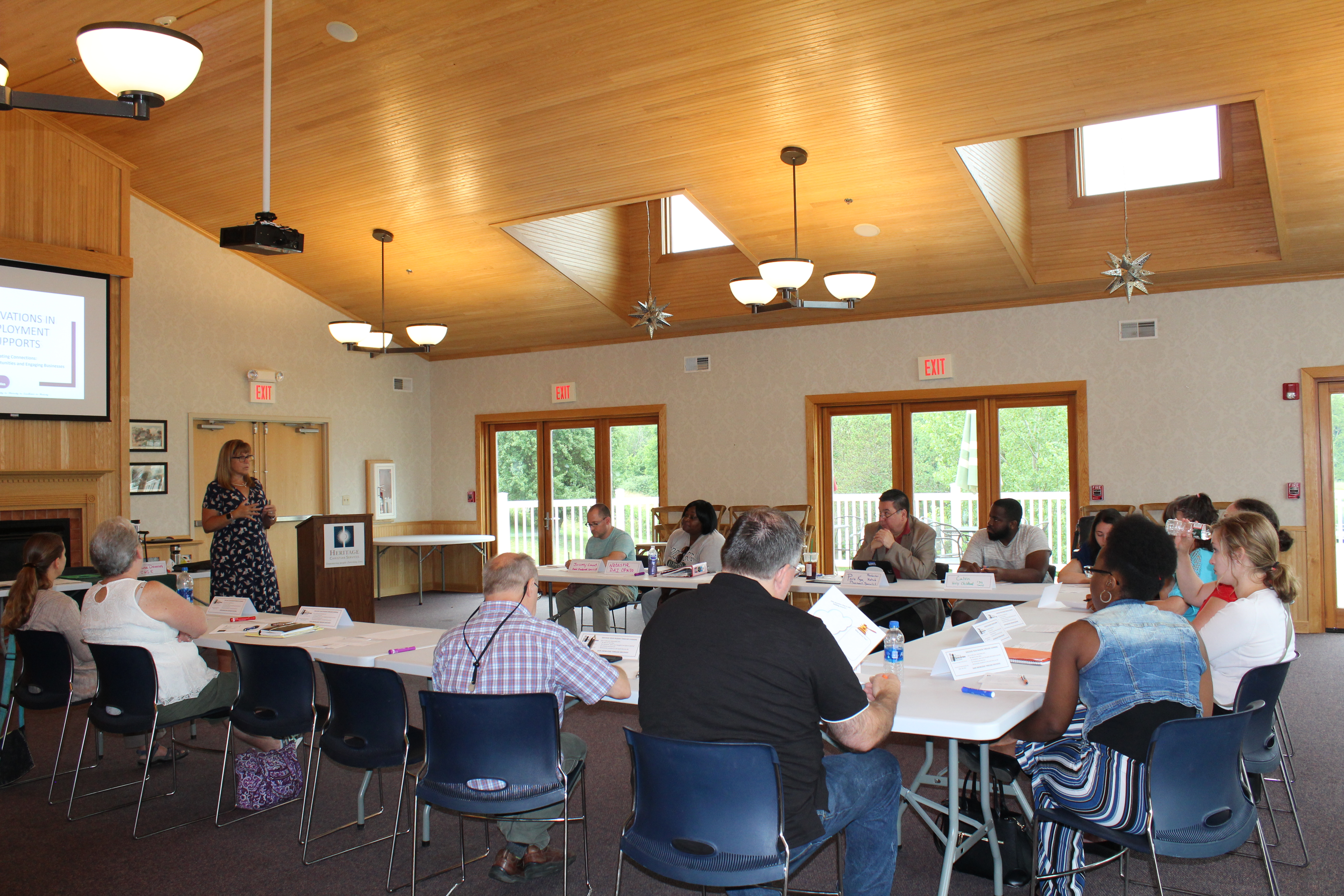 We offer outdoor activities to add to your agenda. You can:
Hike the forest trail and keep an eye out for hidden fairy treasures year-round, weather permitting.
Relax and enjoy the greenspace.
Visit the duck pond.
Try a scavenger hunt, play volleyball, host a painting party and more!
Booking Balcony Point not only helps Heritage Christian Services to operate the farm, but it also benefits people who choose their services. 
Rental Options